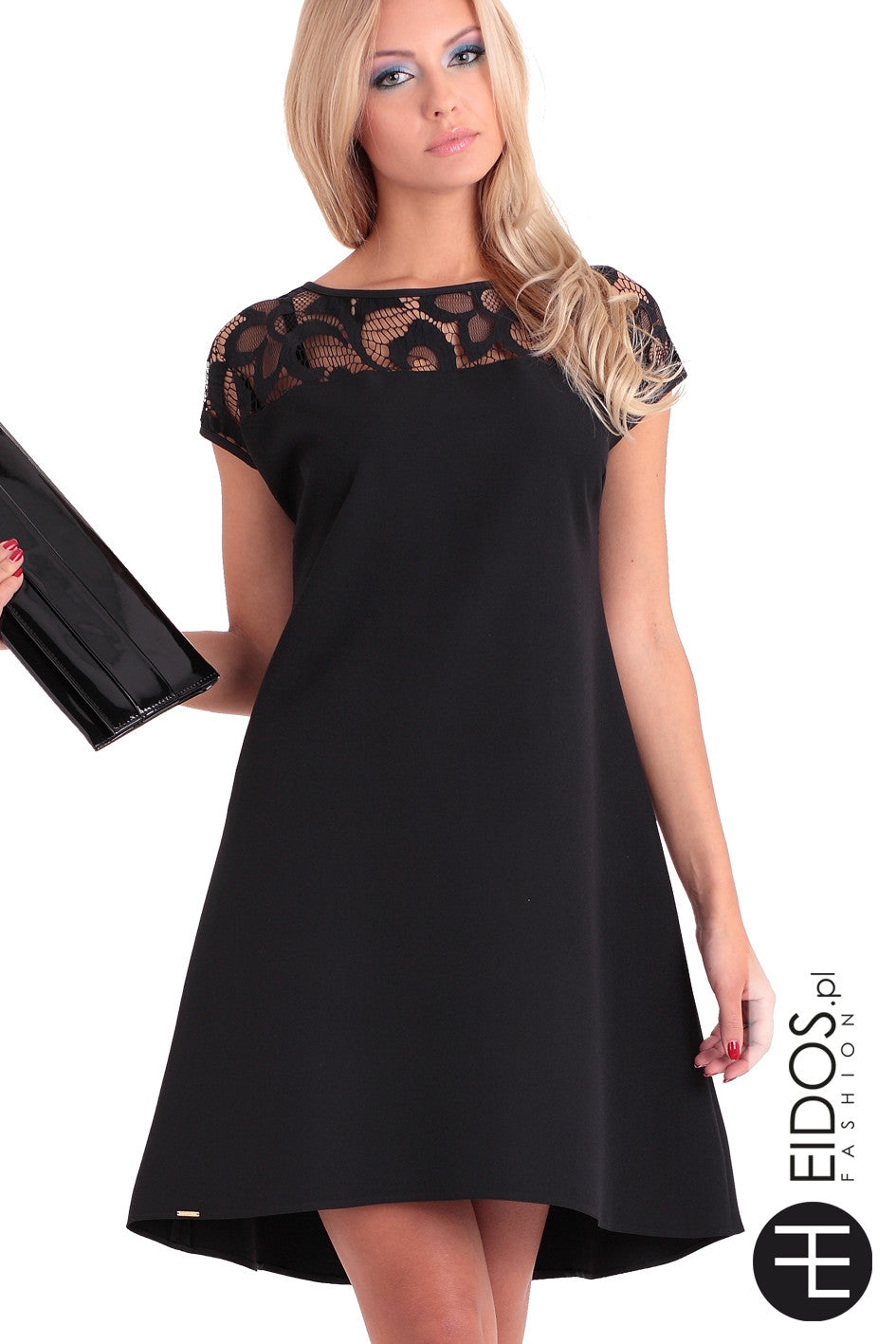 Dress MARABELLA NIGHT black
Elegant lace dress is very effeminate, minimalist and feminine, spread downstairs. Black lace insert on the neckline and on the back. Made of excellent quality Haremnik medium thickness fabric. The fabric is not mechaci and beautifully arranged. Dress closed with covered zip at the back.
Model MArcelina (height 168 cm, hips 91cm, belt 60cm, bust 83cm) is wearing size XS.
Dimensions of dresses: 
Size XS: bust 82cm; Length measured from the neckline on the shoulder 87cm,
Size S: bust 88cm; Length measured from the neckline on the shoulder 87cm,
Size M: bust 94cm; Length measured from the neckline on the shoulder 89cm,
Size L: bust 100cm; Length measured from the neckline on the shoulder 90cm,
Size XL: bust 106-108cm; Length measured from the neckline on the shoulder 92cm,